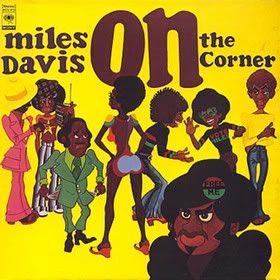 Just one of Teo Macero's indispensable contributions to musical awesomeness.
Teo Macero, the cunning producer/composer/saxophonist who helped to shape Miles Davis' recordings of the '50s through the '70s into some of the most important and sonically advanced albums ever, passed away Feb. 19 at age 82. For his production and editing work on Kind of Blue, Bitches Brew and On the Corner alone, Macero is assured immortality among people who value innovative jazz and fusion music. He also worked with Herbie Hancock, Charles Mingus, Dave Brubeck, Thelonious Monk, Lounge Lizards and DJ Logic, among many others.
Macero was a master at finding the most compelling passages of music derived from hours and hours of studio sessions and splicing them into coherent pieces—a painstaking process of cutting tape with razor blades in the pre-digital era. Ambient-music pioneer Brian Eno, producer of Talking Heads and U2, cited Macero as a key influence on his working methods in the studio.
Macero's NY Times obit is here and an interview with the online zine Perfect Sound Forever is here. My take on what I think is both Miles and Macero's crowning achievement is here.
Below is a clip of Macero talking about his creative process with Miles Davis.