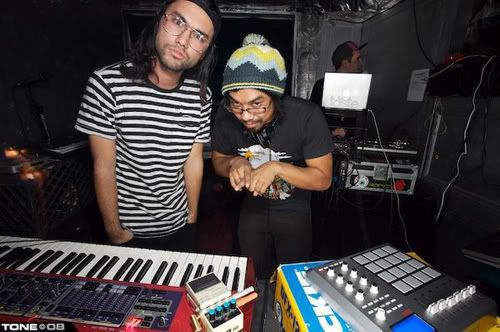 Phil Nisco and Chris Alfaro of Free the Robots/The Crosby. Please. Open.

Via this video of a Free the Robots practice session for their NYC show. Plus, you get some Big Apple footage.
Progress definitely has been made at The Crosby, the venue that, we predicted back in September, would revolutionize Santa Ana nightlife. So, when will it will open? Um, your guess is as good as ours. All prognostications so far have proved wrong, but it can't happen soon enough. The suspense is wounding us.