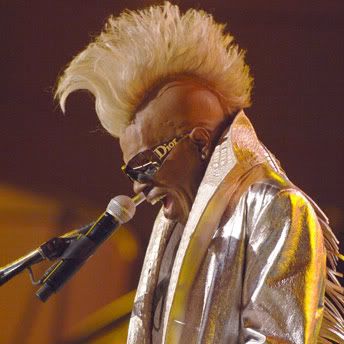 Sly: Stumbling on the comeback trail.
How's that comeback going, Sylvester? Apparently, not so hot, according to a blog post by Jim DeRogatis of the Chicago Sun-Times.
"The leader of Sly and the Family Stone has canceled the performance schedule for Saturday [May 3] at the Vic Theatre — 'due to health reasons,' according to promoters Jam Productions."
We are shocked—shocked—by this development.