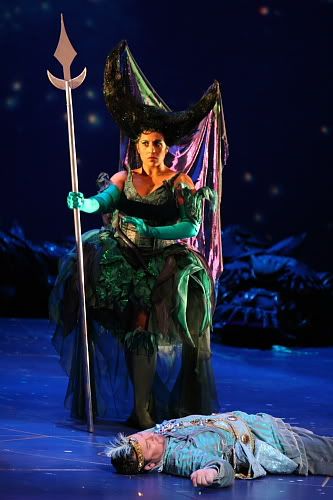 OC Weekly web photo Christopher Victorio on The Magic Flute:
If you have never been to the opera and are dying to see what it's really about, I would recommend seeing this one. Many years ago, I was offered a free ticket from my music appreciation teacher at CSUF to see it – this was an assignment and she was a flutist with the Pacific Symphony. The Magic Flute was my first opera and easily became my favorite.
Opera Pacific opens up the new year with Mozart's "The Magic Flute" at the Orange County Performing Arts Center today (you have till Feb. 2 to check it out). Don't think this is going to be a light show of vocal prowess like "Wicked" or "Rent." You cannot cannot cannot interchange musical theater with opera.
More preview photos by CV behind the cut.
Come back tomorrow for a full review by Le Receptionist, Leslie Agan.

]
Tamino and the three ladies:

The Three Boys help lead Tamino to Pamina: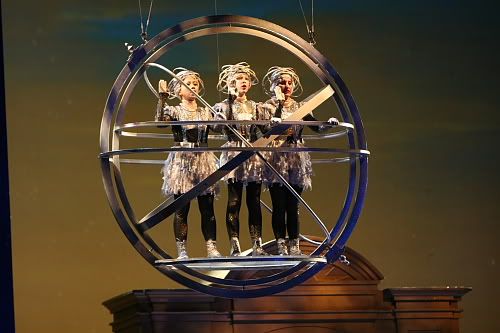 Tamino's magic flute doesn't summon Papageno:

Sarastro: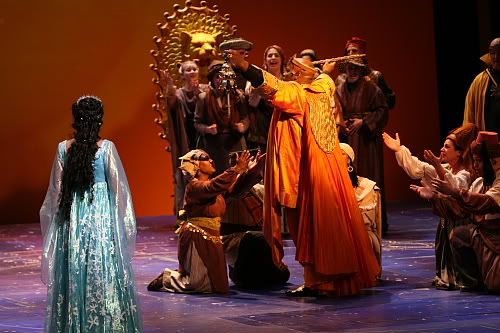 Monostatos watches over Pamina: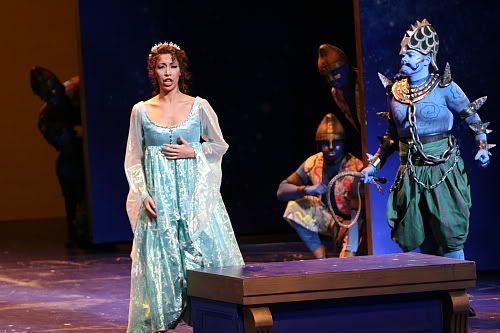 The Queen of the Night: