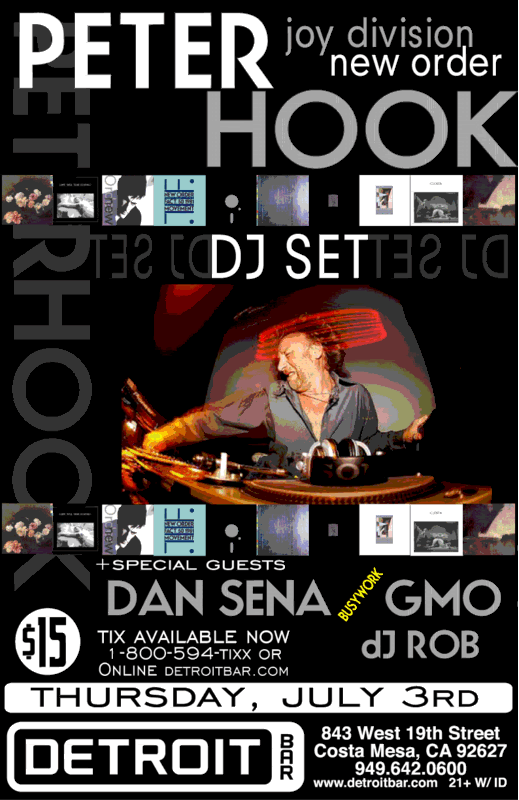 The Mancunian responsible for some of the most memorable bass lines ever for Joy Division and New Order, Peter Hook now maintains a lucrative little hobby DJing 'round the planet these days. From all accounts, Hook's quite the entertainer, if not the most skilled decknician ever to work a pair of CDJs. Be forewarned, though: If he plays "Blue Monday," watch a certain music editor get medieval on his ass.
Anyway, the great man allegedly loves to sign JD/NO records and memorabilia, so if you possess any of that stuff, bring it with you to Detroit Bar in Costa Mesa tonight and have its value increase exponentially.
Here's footage of a DJ set Hook did in Argentina (yes, he shamelessly spun some New Order).