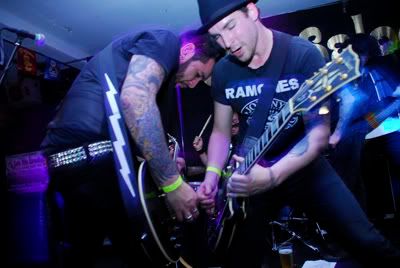 Review by Reza Allah-Bakhshi
The Generators, Longway, The Unwanted Guests and Blacktop Idol
Surf City Saloon
January 26, 2008
Better Than: Your cousin throwing up all over your car after the show.
Download: "The Great Divide."
Most people wouldn't look forward to driving 30 minutes in a complete downpour to see a show they were only counting on being half interested in. Especially if they found out upon arrival that the camera lens they were supposed to be shooting the bands with was broken. This was the situation in which I found myself.
Add another hour-long trip back home to retrieve a working prototype Af Nikkor 50 mm lens for that Nikon Digital SLR and you could count on the poor soul partaking on this arduous journey being half-crazed by the time he actually started snapping away. I know I was, but figured my first gig with the respectable Weekly was worth it.
I had never been to Surf City Saloon, and with it being a rather new staple in the Orange County scene I was curious to see what kind of crowd coalesced. There seemed to be all kinds of H.B. slackers and punks but I chalked that up to the acts that were set to play that night. The venue had your typical O.C. dive bar vibe, but with one very big difference: a grinning owner named Jimmy who was insistent on ordering me and my buddy two rounds of whatever we where drinking.
]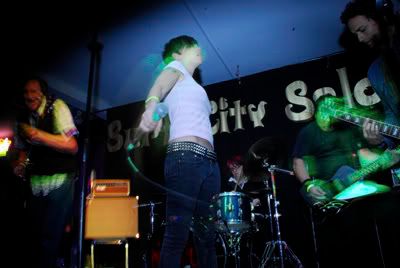 By 9:30, Blacktop Idol was on stage causing a ruckus, and although I was so frustrated with my equipment I was ready to call it quits the shockingly punctual, yet surprisingly beautiful front woman kept me interested enough to blast a few shots worth using. Hey, they might not have been the most harmonious act in the world, but any band with a woman drummer and lead singer is just fine in my book.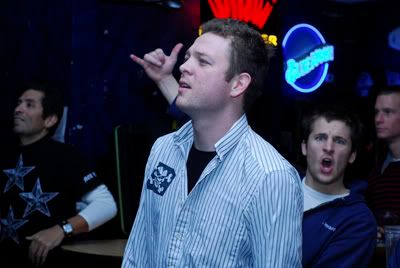 The next act to follow was a half-hearted Orange county punk band known as The Unwanted Guests. Upon chatting up one of the members, I learned that the group was so wrapped up in their day lives they could hardly find time to play a show. Surprisingly, they kicked the Saloon into high gear and with their Devo-esque stage antics, and with their Mark Mothersbaugh look-alike guitarist/back-up singer, they drew in the largest crowd of the night.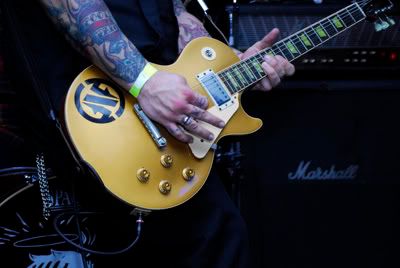 As the club started to filter and the girls started waning, Longway made their entrance to a crowd of testosterone-driven men. I was waiting for a mosh pit to form at any second and for elbows, knees and fists to take over the dance floor but, unfortunately, this never came to fruition and the highlight of their set was the Billy Idol cover – Rebel Yell.
Then the band I had been waiting for all night, The Generators, took to the stage with surprisingly little fanfare. I guess their following was up in L.A., but one would think they'd have some troops follow them down south for support. Guess the rain won out.
They kicked in with gnarly feedback and when they segued into "Thirty Seconds" I saw a mini-mosh pit starting to form on the dance floor but security put a quick end to that over a little spilled beer — how shitty. They still played an all-around good show, keeping a good mix between melodic choruses and battling guitar solos. They played "The Great Divide," the title song from their new album, as an encore and the night ended with a couple of shots from the ever-gracious Jimmy, on the house.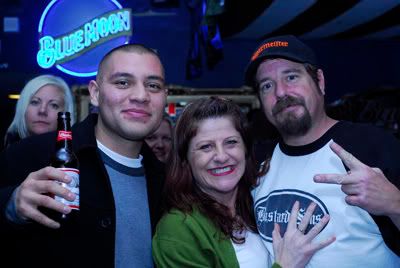 Critic's Notebook
Personal Bias: I've always had a bit of a soft spot in my heart for punk rock.
Random Detail: Their myspace page says they sound like a mix of Bad Religion and Social Distortion. I said that exact same thing to myself before I read it online.
By the Way: Bad Religion has a song called Generator, and I'm still trying to figure out if Doug Dagger is somehow related to Greg Graffin because they sound so damn alike.
CLICK HERE for more photos.