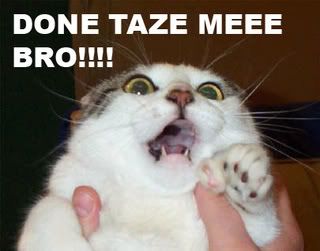 A grand jury report and numerous articles have detailed the barbaric system of jailhouse (in)justice administered by the deputies at Theo Lacy jail. Pretty much everyone involved acknowledges that deputies routinely condoned, authorized, facilitated, ordered, and/or ignored the beating of inmates by designated inmate gang leaders. Inmate John Chamberlain died after such a beating. So why the hell have no deputies been charged with so much as a misdemeanor for this outrage?
To be fair, District Attorney Tony Rackauckas has offered a straight answer to this question, at least in regard to Chamberlain's death: He didn't think he had enough to make such charges stick.
"If we could have proven a case that any member of the sheriff's department, from the lowest ranking to the top of the department, was criminally responsible for the death of Mr. Chamberlain," Rackauckas said, "there is no question that indictments would have been issued." Five deputies named in the grand jury report were put on paid leave, one deputy has been fired and two high-ranking OCSD officials lost their jobs over the scandal.
But still, no indictments. So if a jail guard gets popped for a felony for killing a cat before any criminal charges are brought against a deputy for the routine, callous brutalizing of human beings, I hope you'll all join me in a gut-wrenching paroxysm of moral revulsion and ironic eye-rolling.
And I love cats!
Looks like Acting Sheriff Jack Anderson has a ways to go before "dignity, honor and respect" are restored to his department.