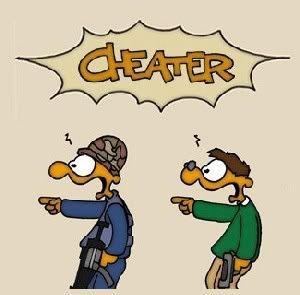 Ouch. A high school senior from Coto de Caza accused of being dumb enough to think that he could get away with an elaborate test-stealing, computer-hacking, grade-altering scheme now faces 38 years in prison. Shit.
Our advice: You should have just studied for the test, bonehead.
The Tesoro High student, Omar Khan, allegedly hacked into a registrar's computer and reworked his grades via late night school break-ins so that he could challenge a UC admissions rejection. He's also accused of stealing a bunch of AP exams, e-mailing them to students and cheating on his own tests. His accomplice, Tanvir Singh, also a senior at Tesoro, faces three years in prison if convicted of breaking into a classroom with Khan to steal copies of a test off of a teacher's computer.
Khan was arrested today and will be arraigned Friday. Singh is still on the run, but prosecutors expect him to turn himself in tomorrow, June 18, the date the two were scheduled to graduate with the rest of their class.