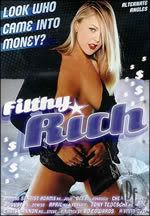 We've got the George Argyros-owned apartment empire "systematically ripping off" its largely poor or lower middle class tenants by fabricating excuses for not refunding deposits to literally thousands of people.
We've got Donald L. Bren–owner of the Irvine Co. using strong arm tactics on small local businesses and, in a messy child support case in Los Angeles, declaring himself exempt from law because he's so rich.
And, perhaps most colorful of all, we've got Henry T. Nicholas III–a founder of Broadcom–and, if the FBI is right, tied to an underground sex/drug cave in Laguna Niguel (of all places), wild drug parties, corporate cheating and bribery. Nicholas partner Henry Samueli, another billionaire and owner of the Anaheim Ducks, is an unindicted co-conspirator in the alleged fraud schemes, according to the feds.
So the relatively clean** prize goes to William Gross, the Laguna Beach-based portfolio investment guru, yoga practitioner and stamp collector who has controlled hundreds of billions of dollars simultaneously over the years. Congratulations, Bill.
**As much as a Wall Street investment shark who got his start in Las Vegas can be clean.

–R. Scott Moxley / OC Weekly