Memorial Day Edition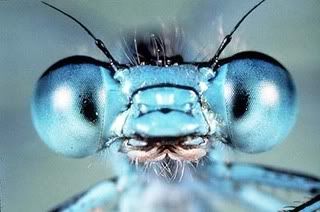 Long weekends aren't just for relaxing. OC Weekly staffer Luke Y. Thompson kept himself busy by going to the Scottish festival at the OC fair, where he found some of his very distant relatives from the Clan Graham. He also attended a cookout with a bunch of other (relatively) young movie critics, among them Todd Gilchrist, Brent Simon, Dave White, and Alonso Duralde. But all of this action didn't stop him from writing his weekly Fast Food Review, this week features the many flavors of Mountain Dew.
Erin DeWitt partied it up at the grand opening of Santa Ana hot spot, The Crosby, while Dave Segal got queasy over the images of microcosmos on screen near the stage performances of psych-pop groups Quarter After and Asteroid #4 at the Prospector in Long Beach. Boo, insects.
On Sunday, Andrew Youssef caught The Cult's performance at The Grove of Anaheim and Edwin Goei ventured outside the county walls to review Magic Wok, a Filipino restaurant in Artesia that serves "the greatest pork dish in the world." Hefty title.
Bonus: Since it's a long weekend, we should note that on Monday Derek Olson debuted "The Village Pillage: News From The Alternative Universe," the new weekly blog column that gives us OC peeps a look at what other alt weeklies are covering around the nation.