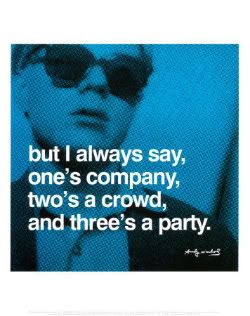 This weekend found OCW's Le Receptionist, Leslie Agan, at the opening night of Phantom of The Opera at OCPAC. While our oh-so-fabulous Music Editor Dave Segal was at Kitsch Bar in Costa Mesa catching the diverse and excellent Steve "aDJective" Fisch.
As usual, Managing Editor Rich Kane spent Saturday tearing apart the OC Register and feeding the bits to his Reg-O-Meter. The results didn't come out too well (a.k.a. the machine broke).
Meanwhile, Clubs Editor Erin DeWitt and I caught the OC Music Awards on Saturday night and on Sunday Edwin Goei had a splendid time digesting avocado pizzas at Stonefire Grill in Irvine. Yummy.
Sometime in between, Gustavo Arellano went to Jason's in downtown SanTana to celebrate his retirement with Corsican calamari and an extra-spicy Bloody Mary and Luke Y. Thompson attended a film screening (he loves those darn things). He viewed the world premiere of AMHURST at the Huntington Library, to be precise. It's a horror movie from Huntington Beach director Rocky Costanzo and his company, LifeLine Entertainment. You can catch a full review of the film in an upcoming issue of the OC Weekly.
Yes, we know. Our weekends are just amazing. You may feel jealous now.