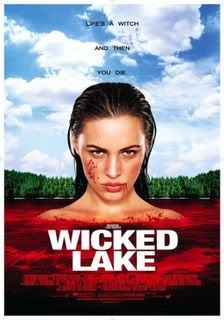 A few months back OC Weekly staffer Luke Y. Thompson went off to Texas to shoot a horror movie titled Wicked Lake.
That's right, folks! A real-life motion picture. And that picture is having a big Hollywood premiere this Saturday at the Egyptian Theater in Los Angeles at 11:59 p.m. Tickets are only $10 and can be purchased by clicking here. There will be a cast and crew Q N A afterwards.
But that's not all! Before they screen the flick, horror movie maniacs, Fangoria, will be having a panel discussion at the LA Convention Center featuring the ladies from the film, Marc Senter, and director Zach Passero at 6:30 p.m. Tickets for the Fangoria Convention are $20 and up and can be purchased by clicking here.