By Ryan Ritchie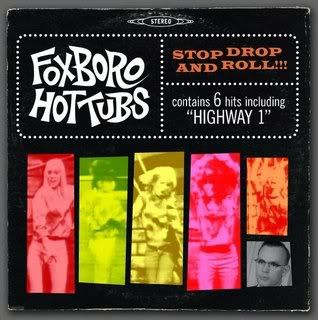 The last time Billie Joe Armstrong, Mike Dirnt and Tre Cool hit Long Beach, they called themselves Green Day and played at the Arena to thousands of pre-pubescent fans and those fans' moms. Last night was a bit different.
Using the moniker Foxboro Hot Tubs, the Berkeley trio played Alex's Bar to a crowd divided into two types: Alex's regulars and Green Day diehards who more than likely had never stepped foot in the bar. No, this wasn't the most sudden fall from grace in the history of recorded music. They actually wanted it that way.
With the help of Pinhead Gunpowder guitarist Jason White, multi-instrumentalist Jason Freese and guitarist Kevin Preston (all of whom are reportedly members of Green Day's live backing band) the Foxboro Hot Tubs concluded their 10-day tour with an hour-long set comprised mostly of songs of their debut record "Stop Drop and Roll!!!" With only one album to their credit, it came as no surprise that the band played nearly every track from "Stop," along with what Armstrong said was a cover from a band called the Network. To those who have absolutely nothing better to do than follow Green Day's every move, the Network was (is?) another Green-Day-in-disguise band that released an album titled "Money Money 2020" in 2003. The only actual Green Day song in the set was "Blood, Sex and Booze" off 2000's "Warning."
Now for the most obvious thing I've ever written: The biggest difference between the Green Day show at the Long Beach Arena and the Foxboro Hot Tubs at Alex's was the production value. The "American Idiot" tour incorporated a flashing "Green Day" banner behind the stage, more pyrotechnics than a Nevada backyard party and a cover of "Shout." That's when my girlfriend and I bailed on the show. And we like Green Day.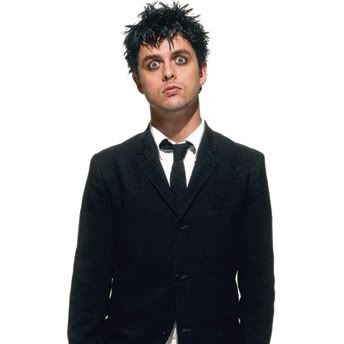 Wednesday night's show was less about arena rock distractions and more about a straight-forward approach to rock 'n' roll. The evening began with Armstrong riding a surfboard carried by Alex's security from the back of the bar to the stage. Many songs were extended to give the Foxboro Hot Tubs the opportunity to drink tallboys of Pabst Blue Ribbon and/or crowd surf, both of which were highly entertaining. Although it was never officially mentioned, there must have been a rule that mandated everyone in the audience had to jump on stage every fourth or fifth song because that's exactly what happened. One minute there were six musicians up there and the next they disappeared into a sea of people.
But my friend Ron, a punk rocker since before most of the audience was going to shows, summarized the evening perfectly when told me his favorite part of the show was when one of the bouncers stage dived. Minutes earlier the guy got on the mic and told the crowd he'd put a foot in everyone's ass if they didn't take a step back. Then he jumped. Go figure.
Sure, the people on stage were household names with bank accounts full of zeros, but all the shit that bummed me out about the over-produced "American Idiot" tour vanished. In its place was a typical bar show complete with a band that sounded like the pros that they were, sky-high temperatures, beer a-flyin' and lots of sweaty dudes bumping into non-sweaty dudes, making the non-sweaty dudes a tad bit uncomfortable. Maybe I was born too late to have witnessed it the first go-round, but last night's show proved a tiny venue with nothing to offer but an eager crowd and stiff drinks is how Green Day/Foxboro Hot Tubs/the Network should be seen. All it took was a name change for me to appreciate Green Day again.