Coco B's, Gran Ronde, Brookline
At Detroit Bar
February 8, 2008
Better than: Accordion lessons with Weird Al Yancovic.
Download: On and On by Gran Ronde.
About 30 minutes after parking myself at stool at Detroit Bar, I had downed a Whiskey Sour, a Vodka Cranberry and a glass of Guinness. Usually these types of random anecdotes would go nowhere in regular conversation. This time, it actually summed up the evening's performances.
Coco B's was first up, as people trickled out of the cold and into the dim light of the bar. Their sound was somewhat tangy and sweet, but despite the name, this Fullerton-based foursome did have some punch to back up their playfulness on stage. Songs like "I live in L.A." and "Hot Pantz" got some heads bobbing in a crowd of stagnant bodies.

]
My warming kick for the evening was Gran Ronde, an L.A. based alt-rock band with snaps of synthesizer and Brit-pop swagger. Waves of layered guitar effects, thumping bass and rapidfire drum work on songs like "Run Me Over" nicely complimented the brooding lyrics of vocalist Chris Pearson. It was definitely a worthwhile second drink that got the job done and left you wanting more.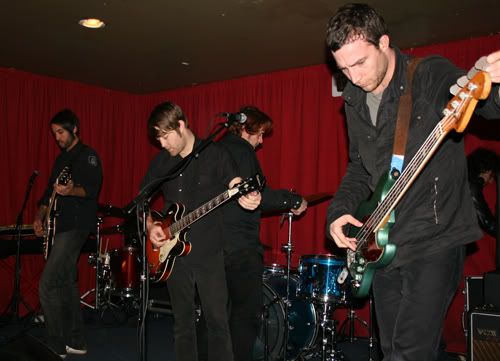 Usually, I like to settle down with something smooth and satisfying before claiming my tab. The Huntington Beach band Brookline splashed into their set with psychedelic, piano-based pop that was satisfying at first; a strongly supported sound that caught the crowd's attention.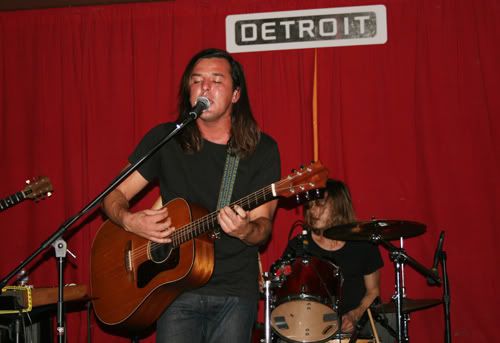 But their set waned a little bit toward the middle and by the end, the slow thick taste of spacey jamming got a bit redundant. It wasn't bad, it was just something you had to be in the mood for. Either way, I left Detroit Bar with a decent buzz.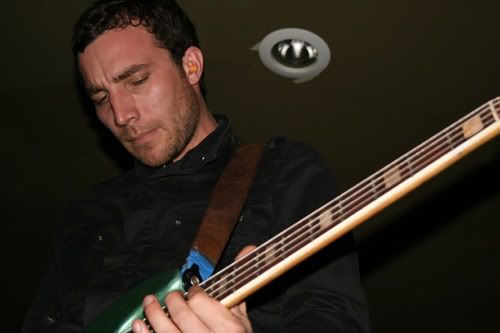 Critic's notebook:
Personal bias: I got a chance to interview Gran Ronde before the show and they are pretty freakin' sweet.
Random Detail: There were a lot of drunk screamers in attendance.
By the way: Check out Gran Ronde at the South by Southwest Music Festival if you're in Austin in March.