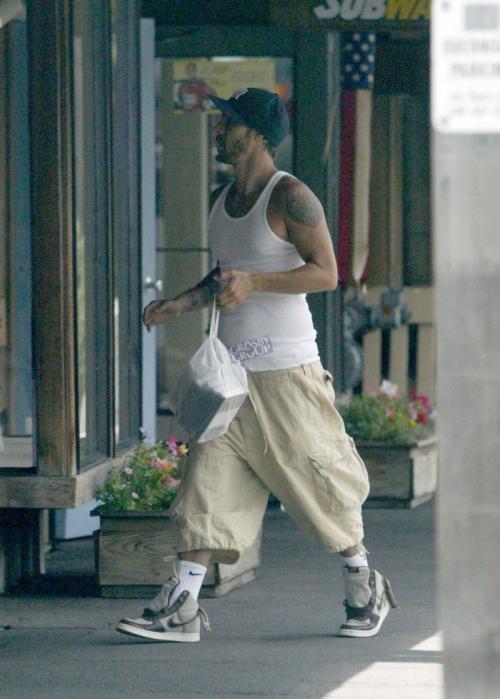 Reportishes the News Of The World:
SUPERSTAR Britney Spears is facing a mega divorce payout because she did it again and again and again…on a HONEYMOON sex video. Dumped husband Kevin Federline has been touting the four-hour tape for sale and has already been offered £26 MILLION.

Federline, 28, has bragged to pals that his X-rated tape shows the 'Oops, I Did It Again' singer performing a series of explicit sex acts.

The home-made video is believed to show the naked couple enjoying an uninhibited range of love-making and sexual games.It was made during the first weeks of their relationship two years ago when they were holed up in one of the exclusive bungalows at the Beverly Hills Hotel in Los Angeles.

The source close to Federline said: "At the time the two of them were in the honeymoon stages of the relationship and couldn't keep their hands off each other.

"They did nothing all day but have sex—and play the odd game of chess."
Alleged clips in the usual XXX-pixel-mess places if you'd like to get fired from work today. Pre-porn analysis by ever-erudite Sam McPheeters here. Plus congrats to Federline for eliminating the usual time lag between "porn star" and "blackmailer"–we salute ten pounds of shitbag in a five-pound bag!