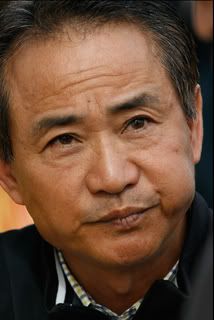 Bolsavik, the witty all-Viet-all-the-time blog, is reporting that Trong Doan (pictured), an anti-communist protester recently profiled by OC Weekly, has just been arrested for assault. Bolsavik is the latest endeavor by Hao-Nhien Vu, who lost his job at Nguoi Viet Daily News when anti-communists boycotted the paper over a photograph they didn't like.
One of those protesters who cost Vu his job is Trong Doan. According to a Westminster Police Department press release, police arrested Doan yesterday for physically assaulting a Nguoi Viet employee during a protest, an incident that was caught on videotape. Detectives interviewed Doan and booked him into the Orange County Jail. A police spokesman didn't immediately return our calls, but Doan was released today, according to Bolsavik.
"Detectives are continuing their investigations into other reported criminal activity including a bomb threat and other criminal threats made against employees of the newspaper," the release states. "As with this case, the results of their investigations will be forwarded to the District Attorney's office for review."
Until now, the anti-Nguoi Viet and anti-Viet Weekly protests have been peaceful. That hasn't always been the case. Let's hope cool heads prevail and that freedom of the press, such as it is, survives in Little Saigon.