If I hadn't been stuck in the courthouse for the last several months, this award would probably go to Larry Agran's robot Beth Krom, a deceitful mess of a politician/hack who should shame any true progressive. More on her and Agran after their victory. I promise.
But tonight the one candidate who easily earns the (dis)honor of 2006 WORST OC CANDIDATE is Lynn Daucher. She is running against OC Supervisor Lou Correa. Make sure you and all your friends and neighbors vote for Lou as State Senator.
Daucher claims Lou is:
A wild-spending liberal who's desperate to raise your taxes
A supporter of (gasp!) gay and lesbian organizations who wants to homosexualize your children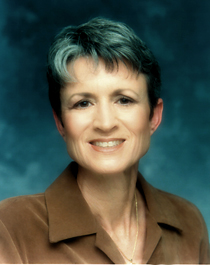 Speaking from the newsroom that's blasted Lou for his unmistakable conservatism and anti-gay votes, Daucher strikes us as a lying bitch. Not a politically correct statement? Ask me if I care.
Yes, Lou has made a few progressive votes and happens to be widely respected by Republicans. But he's never portrayed himself as anything other than a centrist politician. Never has he shamelessly used homophobia as a key campaign plank.
Lynn, you are a disgrace and when you lose tomorrow, at least have the decency to apologize for your well-funded but sick campaign.