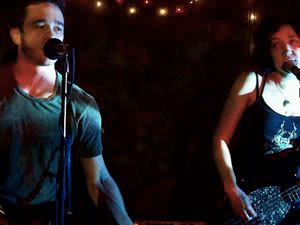 OC's lamesauce Saturday night lineup forced music editor Dave Segal and photographer/Le Receptionist Leslie Agan to fly to The Prospector in Long Beach to catch The Vandelles, LSD and the Search for God and the Stevenson Ranch Davidians. The Vandelles were pretty awesome, the other acts. . .not so much. Read Dave-o's report here and flip through some of Leslie's pictures.
Also jaded by the OC music scene on Saturday, Weekly contributor Waleed Rashidi drove up to The Press in Claremont to see Savage Republic. Wal was impressed and said as much in his bloggy review.
Earlier in the day, the Los Angeles Times reported that those lovable Minutemen adopted a stretch of the 5 Freeway. Apparently Caltrans will do anything for a freebie.
If you like this story, consider signing up for our email newsletters.
SHOW ME HOW
X
Newsletters
Still elsewhere on Saturday, web photographer Christopher Victorio found himself in ruddy Half Moon Bay for the 2008 Mavericks Surf Contest where OC boy Greg Long won big. Photos here.
LYT attended the LAFCA Awards at the InterContinental Los Angeles Sat night, and spent at least five minutes of his precious weekend time shooting the first of what could be many drunken karaoke YouTube clips. (Just when we thought those Gayman clips were the best of him. . .)
On Sunday, sea lion pups were released into the wild ("the wild" being Crescent Bay Beach in Laguna) and DJ Boogi won the latest installment of the Spin City contest at Sutra. Pix here.
And at some point over the weekend, FORMER SHERIFF Mike Carona was grinding his teeth, digging his fingers into his temples and dreading the announcement he'd be making Monday morning. His Indictedness meets the press at 9 a.m.