Luke Y. Thompson: Movie Star
Thursday, April 24, 2008 at 5:02 p.m.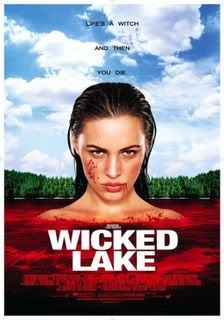 A few months back OC Weekly staffer Luke Y. Thompson went off to Texas to shoot a horror movie titled Wicked Lake.
That's right, folks! A real-life motion picture. And that picture is having a big Hollywood premiere this Saturday at the Egyptian Theater in Los Angeles at 11:59 p.m. Tickets are only $10 and can be purchased by clicking here. There will be a cast and crew Q & A afterwards.
But that's not all! Before they screen the flick, horror movie maniacs, Fangoria, will be having a panel discussion at the LA Convention Center featuring the ladies from the film, Marc Senter, and director Zach Passero at 6:30 p.m. Tickets for the Fangoria Convention are $20 and up and can be purchased by clicking here.

Get the ICYMI: Today's Top Stories Newsletter Our daily newsletter delivers quick clicks to keep you in the know
Catch up on the day's news and stay informed with our daily digest of the most popular news, music, food and arts stories in Orange County, delivered to your inbox Monday through Friday.
Recommended for You
Powered by SailThru