Photos: Jill Scott at the Grove of Anaheim on 02/12
Wednesday, February 13, 2008 at 7:55 a.m.
Jill Scott - whose song "Daydreamin'" (with Lupe Fiasco) just won her another Grammy in the R&B category - took her vocal chords to Anaheim last night.
'Twas lovely but so loud that our photographer hid in the venue's Tea Rose Room, where he found some older ladies kicking back with some wine and watching the live feed on the flat screens. (Er, CV, doesn't that defeat the purpose of being at a live show?)
More photos by Christopher Victorio behind the cut.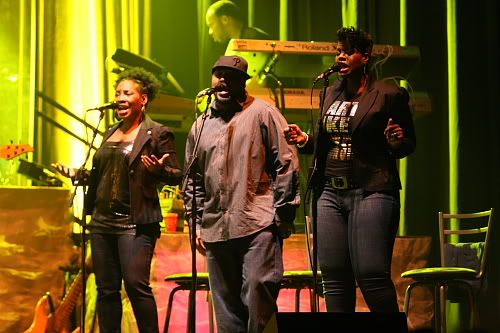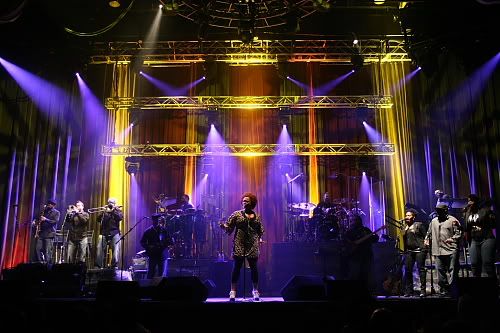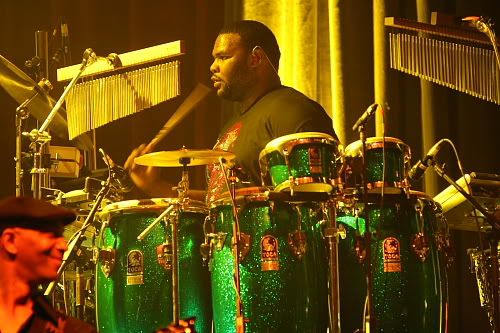 Get the Music Newsletter
Keep your thumb on the local music scene each week with music news, trends, artist interviews and concert listings. We'll also send you special ticket offers and music deals.