"We Do Gentrification Right!"
Tuesday, February 5, 2008 at 11:04 p.m.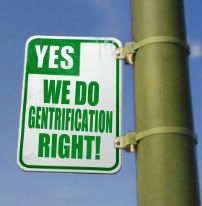 The Measure D gap has shrunk--a tiny amount, but shrunk. The No on Measure D crowd are getting more optimistic. They have no other choice. "We already saw the bulldozers driving up Flower Street," Orange Juice blogger Thomas Anthony Gordon cracks. I tell them to pray hard, or to at least move to Anaheim. "We do gentrification right!" I offer, which the semi-drunk Measure D folks think is the funniest thing in the world.
"We should put that on a bumper sticker with Curt Pringle's face on it!" Gordon howls, referring to Anaheim's eternally sunny mayor. Then he falls into gallows humor. "By the time all the votes are in, [the historic] Logan [barrio] will just be a pile of timber!'
Get the ICYMI: Today's Top Stories Newsletter Our daily newsletter delivers quick clicks to keep you in the know
Catch up on the day's news and stay informed with our daily digest of the most popular news, music, food and arts stories in Orange County, delivered to your inbox Monday through Friday.
Recommended for You
Powered by SailThru