Remembering OC's Black-Hating Ways
Thursday, January 3, 2008 at 10:36 a.m.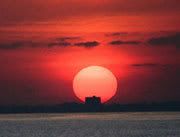 While researching my fall book on Orange County history, I've come across some fun facts. Did you know, for instance, that we had more than our share of sundown towns, those wonderful municipalities that didn't allow African-Americans to remain in town after dark? And that men in Orange boasted that no blacks were in their city after sunset well into the 1960s? And that Brea didn't allow blacks to live there during the 1920s and most likely had a sign near the city limits stating, ""Nigger: Don't let the sun go down on your back in this town"? All this information comes courtesy of James Loewen, author of the celebrated revisionist history Lies my Teacher Told Me and Sundown Towns: A Hidden Dimension of American Racism. Surprise, surpise: His website lists more than a few Orange County cities--actually, almost every incorporated Orange County city prior to the 1950s housing boom. The best thing about the site? You can contribute your racist experiences. Contribute away!
Get the ICYMI: Today's Top Stories Newsletter Our daily newsletter delivers quick clicks to keep you in the know
Catch up on the day's news and stay informed with our daily digest of the most popular news, music, food and arts stories in Orange County, delivered to your inbox Monday through Friday.
Recommended for You
Powered by SailThru