Nate Dogg Pleads Guilty To Domestic Abuse Charges
Thursday, March 27, 2008 at 4:58 p.m.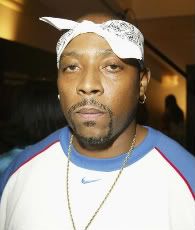 Grammy nominated artist (and Long Beach native) Nate Dogg plead guilty to domestic abuse charges on Tuesday in an Orange County court room.
He broke into a house and punched his ex's new boyfriend back in 2006.
The rapper is being ordered to complete a domestic violence issues treatment program, three years probation, and was stripped of rights to own a weapon for the next 10 years.
Read the full article here.

Get the Music Newsletter
Keep your thumb on the local music scene each week with music news, trends, artist interviews and concert listings. We'll also send you special ticket offers and music deals.