What is Really Happening in the Bus Strike?
Wednesday, July 11, 2007 at 9:38 p.m.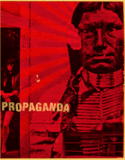 Chris Prevatt at theliberaloc.com has an interesting post today on the bus-driver strike. Prevatt slams Matt Cunningham at the conservative OCblog and the Register's Steven Greenhut for allegedly misrepresenting the facts of the strike.
Writes Prevatt, "At a minimum, [Greenhut's] claims are framed outside the context of the conversation specifically to support the OCTA position and distort reality to make the union position appear unreasonable."
Prevatt says, "Greenhut and Cunningham are using . . . a Red Herring argument in a hopeless attempt to distract readers from the real issues in dispute."
Get the ICYMI: Today's Top Stories Newsletter Our daily newsletter delivers quick clicks to keep you in the know
Catch up on the day's news and stay informed with our daily digest of the most popular news, music, food and arts stories in Orange County, delivered to your inbox Monday through Friday.
Recommended for You
Powered by SailThru