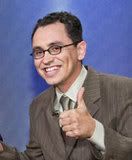 Five months ago, OC Weekly's Gustavo Arellano broke the news that despite his promises of complete public accountability on the Catholic Church sex scandals, Bishop Tod Brown himself continued to hide accusations that he molested a 12-year-old boy in the 1960s.
According to subsequent court transcripts, Orange diocese attorney Peter Callahan snorted that the Weekly's reporting couldn't be trusted because the paper is distributed at coffeehouses and carries massage ads*. Callahan predicted the "legitimate press" would ignore Arellano's story.
But today, Rachanee Srisavasdi of The Orange County Register--which also runs massage ads!*--reported:
Bishop Tod Brown testified under oath that he was accused of molesting a boy while he was a priest at the Roman Catholic Diocese of Fresno, but that he didn't report it because he found it embarrassing...
If you like this story, consider signing up for our email newsletters.
SHOW ME HOW
X
Newsletters
Srisavasdi got her story after Brown's deposition was unsealed this morning in part of an ongoing sex-abuse lawsuit.
Church officials and their lawyers had attempted to block public access to the deposition by claiming they were concerned about the privacy of the alleged victim.
Arellano (pictured) used a series of correspondence between the alleged victim and the church to help substantiate not just the existence of the controversy but that church officials were aware of it and determined to keep it hush hush.
*(Dear Mr. Callahan: I'd suggest it's far better to sell massage ads for consenting adults than shill shamelessly for a group of nasty old men determined to molest little girls and boys.)