The iPhone: Shaken and Stirred
Wednesday, July 18, 2007 at 11:44 a.m.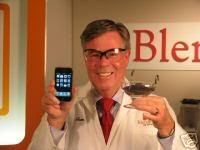 The iPhone is apparently worth more as a black pile of ash than as its snazzy intact self.
We know this because the mad scientists at the Will It Blend site threw the pretty tech toy in a blender, and then after finding out it DID blend quite nicely, put it up on eBay.
The bid is currently at $1,151. You can buy two brand-new phones of the 4GB variety with that.
Sheesh. Crazy Americans.
Get the ICYMI: Today's Top Stories Newsletter Our daily newsletter delivers quick clicks to keep you in the know
Catch up on the day's news and stay informed with our daily digest of the most popular news, music, food and arts stories in Orange County, delivered to your inbox Monday through Friday.
Recommended for You
Powered by SailThru