The ghosts of downtown Fullerton
Friday, September 14, 2007 at 3:23 p.m.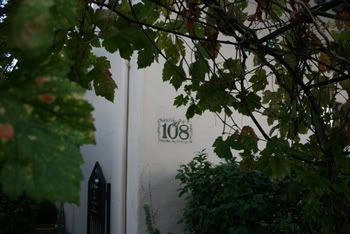 It's 6 p.m. Thursday when a bell tolls outside the Fullerton Museum Center.
Inside, Aimee Aul is leaning against the front counter, dressed in black from the neck down. Aul, museum educator and ghost mistress, is waiting for the evening's batch of ghost hunters to come through the center's double doors.
Minutes later, a group of about 15 gathers around the little lady, most wearing running shoes and some clutching water bottles. The tour's a great chance to learn Fullerton history "through a ghostly lens," says Aul, switching on a pedometer. Flats are a must for the two-and-a-half hour walk through the downtown area.
Looking down at my three-inch boots, I know I'm in trouble. But it's a little late to dash to the car for some flip flops.
"Let's go find some ghosts," says Aul before charging out the door.
Get the ICYMI: Today's Top Stories Newsletter Our daily newsletter delivers quick clicks to keep you in the know
Catch up on the day's news and stay informed with our daily digest of the most popular news, music, food and arts stories in Orange County, delivered to your inbox Monday through Friday.
Recommended for You
Powered by SailThru