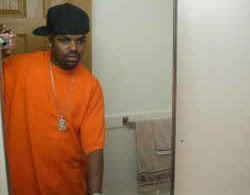 It's been a long time since we surfed the online classifieds for your entertainment. We shan't deprive you any longer.
Love in all the wrong places:
"Let me spoil u/ Young black and sexy." See photo. Scratch head. As for the spoiling, check out his ride.
"Ecstasy with a senior citizen." Errr...will send this one to mum.
Let's hate humanity together: "I hate people. I am a 28 year old single people-hater..."
If you like this story, consider signing up for our email newsletters.
SHOW ME HOW
X
Newsletters
HOT LATINO LOOKING NICE GIRL: "you can faund me on movarak@yahoo.com."
"Ugly face sitter wanted." Well, since you asked so nicely...
"Big Breasts are my DESTINY!!! true believer, that one.
Local Freebies: Bamboo. Fish. Hair dressing for men. Bus seats.