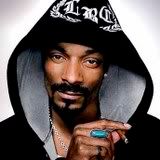 The Orange County District Attorney's office announced late this afternoon that rapper Snoop Dogg has pleaded guilty to knowingly carrying a dangerous weapon into John Wayne Airport in Santa Ana a year ago.
The 35-year-old international celebrity, whose real name is Cordozar Calvin Broadus, was sentenced to three years probation plus 160 hours of community service. He must also pay $10,000 to the charity Right Trak, according to prosecutors.
DA officials say they blocked the rap singer from completing any community service work with groups involved with kids, gangs or football. He's often been seen standing on the USC football team's sideline during games.
If you like this story, consider signing up for our email newsletters.
SHOW ME HOW
X
Newsletters
The case began when Snoop Dogg attempted to board a flight in OC with two bodyguards, but was carrying a 20-inch collapsible baton in a laptop case. He claimed the weapon was only a tool for a video he planned to film. Sheriff's Deputies didn't care.