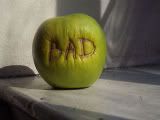 The Capistrano Unified School Board was honored with a coveted "Darkness Award" by the California First Amendment Coalition this past weekend. Winners who earn the award usually, among other things, lie, thwart freedom of speech and subvert the public's right to know. The old Capo board (which predates the current board and its newly elected "reform" trustees) had it nailed in at least two of those categories and the First Amendment Coalition agreed, citing a continued inability to abide by open meeting laws. Violations were documented in the not-so-shining report issued by the DA's office in 2007, where the old board's egregious violations of the state's open meeting laws were detailed, including a handful of secret meetings in 2005 used to discuss everything from building contracts to how to manage the fussy press and public opinion.
If you like this story, consider signing up for our email newsletters.
SHOW ME HOW
X
Newsletters
The DA issued another report last month finding more violations committed earlier this year, when the board, including newly elected members, debated the superintendent's raise in private session (and where recalled, former board member Marlene Draper said, on tape, "It's not about them..." referring to constituents who might object to the raise). No word on whether any of the recalled former board members, or perhaps indicted former Superintendent James Fleming, were on hand to receive the award. Congratulations are in order, all around.