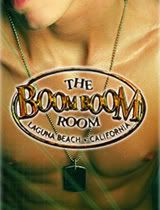 If you're vain and male and happen to be in the Laguna Beach area between 2 and 4 p.m. this afternoon, swing by the Boom Boom Room at 1401 South Coast Highway. Several minor celebs will be there to name the 20 best looking Men of Laguna Beach for a 2008 calendar.
The winners will get photo sessions with celebrity photographer Cristopher Lapp, and the top three will take home some cash.
First place prize: $500, second: $250 and third: $100.
The event's been put together to raise money for the Boom Boom Room, an endangered gay landmark, and Coast Inn, in which it is housed.
If you like this story, consider signing up for our email newsletters.
SHOW ME HOW
X
Newsletters
Speaking of Laguna, TheLiberalOC lists it as OC's gayest city.