Saving the Boom Boom Room - one skin show at a time
Saturday, July 7, 2007 at 1:56 p.m.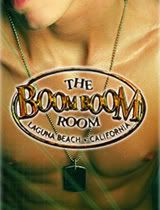 If you're vain and male and happen to be in the Laguna Beach area between 2 and 4 p.m. this afternoon, swing by the Boom Boom Room at 1401 South Coast Highway. Several minor celebs will be there to name the 20 best looking Men of Laguna Beach for a 2008 calendar.
The winners will get photo sessions with celebrity photographer Cristopher Lapp, and the top three will take home some cash.
First place prize: $500, second: $250 and third: $100.
The event's been put together to raise money for the Boom Boom Room, an endangered gay landmark, and Coast Inn, in which it is housed.
Speaking of Laguna, TheLiberalOC lists it as OC's gayest city.
Get the ICYMI: Today's Top Stories Newsletter Our daily newsletter delivers quick clicks to keep you in the know
Catch up on the day's news and stay informed with our daily digest of the most popular news, music, food and arts stories in Orange County, delivered to your inbox Monday through Friday.
Recommended for You
Powered by SailThru