Rowdy Bar Patron Speaks...
Tuesday, February 5, 2008 at 10:56 p.m.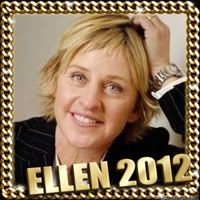 The Quill, 17th street in Santa Ana, 4:30-ish. Loud hefty lady opining...
"I didn't vote for a Democrat, I can tell you that! I don't want to see a ______ or a _______ get in!" [those blanks are not euphemisms; she simply breathed hard rather than say the obvious] "America's not ready for a woman president in these days."
What if it were you, I ask her.
"It wouldn't be me. But Oprah's probably gonna run in 4 to 8 years."
I opine that she would probably win.
"And then Ellen DeGeneres. She'd be worse!"
Get the ICYMI: Today's Top Stories Newsletter Our daily newsletter delivers quick clicks to keep you in the know
Catch up on the day's news and stay informed with our daily digest of the most popular news, music, food and arts stories in Orange County, delivered to your inbox Monday through Friday.
Recommended for You
Powered by SailThru