Robert Morey Still Up to his Resume-Stretching
Monday, November 12, 2007 at 2:23 p.m.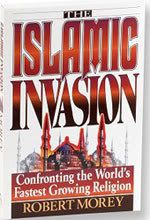 Remember Robert Morey, the self-proclaimed Islam expert who runs Faith Community Church in Irvine? Last March, the Weekly examined many of his outrageous claims--that he's on a Hamas death list, that the Los Angeles Police Department consulted with him to make sure local Muslims wouldn't kill cops during raids, that he received a doctorate in Islamic Studies--and found them seriously laughing. After calling him out on the latter matter, Morey admitted he doesn't possess such a degree, telling me at the time, "his doctorate is in theology, with an emphasis on Islam."
Flash forward to today, when I discovered Morey is now a blogger. On his resumé, he still lists that he received a "PhD. from [Louisiana Baptist University] in Islamic Studies." But LBU still doesn't list a doctorate in Islamic Studies as one of its graduate programs. When I asked him about it last year, Morey claimed "he was the first and only student to receive such a degree from the school." Being a PhD. in Theology and a PhD. in Islamic Studies are two very different things--so why is Morey still insisting on the latter? We're all ears, Bob!
Get the ICYMI: Today's Top Stories Newsletter Our daily newsletter delivers quick clicks to keep you in the know
Catch up on the day's news and stay informed with our daily digest of the most popular news, music, food and arts stories in Orange County, delivered to your inbox Monday through Friday.
Recommended for You
Powered by SailThru