Orange County's Bad Sheriffs: A Brief History
Tuesday, October 30, 2007 at 7:38 p.m.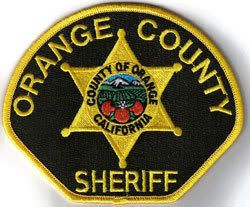 With the world going ga-ga about our federally indicted sheriff Mike Carona, what better time to take a trip back and revisit the county's more-jerkish sheriffs? Just a brief history, ma'am:
THEO LACY (1891-1895; 1899-1911): Presided over the last lynching in Orange County history.
LOGAN JACKSON (1931-1939): The orange grower who colluded with the District Attorney's office and other orange growers to brutally suppress the 1936 Citrus War. Issued the threat heard 'round Depression -era America: "Shoot to Kill."
JIM MUSICK (1947-1974): During a trial charging participants in the Citrus War, the then-deputy sheriff strolled around the courtroom brandishing a Tommy gun while flanked by two other deputy sheriffs. Wrote a shocked Cary McWilliams years later in his 1946 classic Southern California Country: An Island in the Land, "In the courtrooms of the county, I met former classmates of mine in college, famous athletes of the University of Southern California, armed with revolvers and clubs, ordering Mexicans around as though they were prisoners in a Nazi concentration camp."
(Quick aside: the above three incidents involved Mexicans. Why are we not surprised that even in the past, the OC Sheriff's Department harassed wabs?)
BRAD GATES (1974-1999): Carona's predecessor, and the moron he vowed not to emulate. Too late!
Get the ICYMI: Today's Top Stories Newsletter Our daily newsletter delivers quick clicks to keep you in the know
Catch up on the day's news and stay informed with our daily digest of the most popular news, music, food and arts stories in Orange County, delivered to your inbox Monday through Friday.
Recommended for You
Powered by SailThru