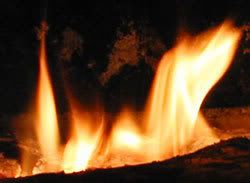 In the wake of the deadly, devastating fires burning from Ventura County down to San Diego County, one can't help but feel for the victims. OC Weekly and LA Weekly have teamed up to give a voice to these victims as well as those close to them.
Below, we have provided an area for you to share your stories.
Anyone who wishes to share photos of the blaze can e-mail the images to jpkahn@ocweekly.com. We'll be sure to publish them online.
If you would like to make a donation to help the fire victims, please contact the American Red Cross:
Orange County Chapter 601 N. Golden Circle Drive, Santa Ana, CA, 92705 Phone: (714) 481-5300 Website: www.oc-redcross.org
Click here for other blaze-related OCW blog entries.
Updates:
If you like this story, consider signing up for our email newsletters.
SHOW ME HOW
X
Newsletters
* Orange County Fire Authority Batallion Chief Kris Concepcion tells us the OCFA requested 100 fire engines last year, but received about 20.
* Photos of the destruction along Santiago Canyon Road are up.
* Thanks go out to those of you shared your pictures. They're online over here. Keep 'em coming! And please identify the location they've been taken from as well as the person who took them so we can give him/her credit.
* Photos of some of the Modjeska Canyon homes that were destroyed are up.