Man meat extravaganza at Newport Beach
Tuesday, August 21, 2007 at 8:53 p.m.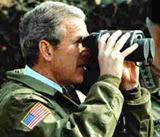 If you're up at 8:00 a.m. tomorrow, grab your binoculars and head to Newport Pier, where around a hundred lifeguards will be racing in honor of local legend Buddy Belshe.
The 73-year-old was a lifeguard for 57 years - He retired earlier in the year, and now helps kids out at the Blue Buoy Swim School in Tustin. How cuddly.

Get the This Week's Top Stories Newsletter
Every week we collect the latest news, music and arts stories — along with film and food reviews and the best things to do this week — so that you'll never miss OC Weekly's biggest stories. Every week we collect the latest news, music and arts
In Case You Missed It