Just Between You And Me...
Friday, September 14, 2007 at 2:34 p.m.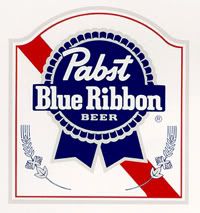 My friends specifically told me not to blog this.
"Too many people will come!" They shouted.
But for you, faithful blog reader, I am going to let you in on a little secret.
Every Wednesday from 10 to 11 p.m., the Avalon in Costa Mesa gives out....
FREE BEER.
Pabst, actually. And only until they run out (which is usually 10:15).
Then, a post-free alcohol dance party ensues.
OK, keep it hush hush now.
Get the ICYMI: Today's Top Stories Newsletter Our daily newsletter delivers quick clicks to keep you in the know
Catch up on the day's news and stay informed with our daily digest of the most popular news, music, food and arts stories in Orange County, delivered to your inbox Monday through Friday.
Recommended for You
Powered by SailThru