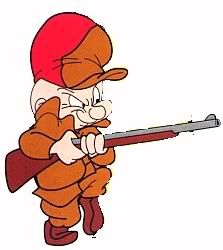 Earlier this month, Deputy Joseph William Balicki walked out of the Ronald Reagan federal courthouse in Santa Ana a happy man--off the hook for a killing. The veteran deputy, who has a history of questionable conduct involving Latinos, gunned down Roberto Peralez during a 2003 traffic stop in Stanton. Peralez, an unarmed 69-year-old man with a checkered criminal past, failed to obey all of Balicki's commands at the scene and was shot three times in the chest and heart. Ten minutes later Balicki went to McDonald's to eat breakfast. Later, Balicki kept a souvenir on his desk: a drawing that mocked Peralez's death. A retired veteran sheriff's deputy testified that Balicki had been reckless and the killing unnecessary. But with the aid of a taxpayer-funded legal defense team, Balicki convinced the six-person jury that he shouldn't be held financially liable to Peralez's handicapped widow. Much of his defense centered on the fact that Peralez had been convicted of violent crimes decades earlier.
This verdict will certainly be hailed by Balicki and his pals, but it was hardly a surprise. The law gives an officer wide--close to carte blanche--discretion to use lethal force if he say he believed his own life was in jeopardy. Prosecutors, who reviewed police shootings here, never find wrongdoing. If that isn't enough of a cushion, Orange County residents provide the rest. Courthouse observers can't remember a single example of a local jury ever siding against a cop.
If you like this story, consider signing up for our email newsletters.
SHOW ME HOW
X
Newsletters
Earlier this year, another local jury sided with an Irvine cop who'd turned off his patrol car's GPS, tailed a woman out of his jurisdiction late at night, stopped her in a secluded highway area and ejaculated semen on her chest. In another trial, a jury sided with an LA cop who prosecutors said sexually molested a young girl in OC. In a third case, a Homeland Security officer escaped a felony conviction for using the powers to try to win sexual favors from a Vietnamese immigrant awaiting her citizenship. -- R. Scott Moxley / OC Weekly