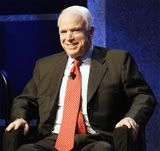 ... and the shopping cart, the Polio Vaccine and the Golden Gate Bridge.
Should the Republican take office, he would be the oldest U.S. president ever elected.
If you like this story, consider signing up for our email newsletters.
SHOW ME HOW
X
Newsletters
The Weekly would never promote ageism or anything ridiculous like that, but check out this website for more fun facts about the elder statesman.