Boom Room Calendar Boys
Wednesday, August 22, 2007 at 8:40 a.m.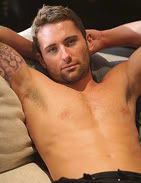 Last month, we mentioned the calendar boy contest the Boom Boom Room held to draw attention to its plight. It didn't exactly work - The Boom's closing on Sept. 3 (see today's headlines) - but it probably got AOL a shitload of page views.
They apparently posted pictures of all 20 winners late last week.
You can vote for your favorite over here. I'm rooting for Gustavo. No, not that Gustavo. This guy's billed as follows: "A screenwriter who loves to surf the waves of Laguna Beach, Gustavo grew up in Brazil, where he mastered the sport."
Also: The local Coastline Pilot hopped on board and did something similar shortly after.

Get the ICYMI: Today's Top Stories Newsletter Our daily newsletter delivers quick clicks to keep you in the know
Catch up on the day's news and stay informed with our daily digest of the most popular news, music, food and arts stories in Orange County, delivered to your inbox Monday through Friday.
Recommended for You
Powered by SailThru