Beach Break: Striking distance
Monday, July 16, 2007 at 4:18 p.m.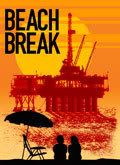 Well, they're still at it. Negotiations between the Port of Long Beach and Los Angeles' unionized office clerical (OCU) workers and shippers and marine terminal operators that were supposed to end in a strike at midnight if an agreement was not reached. But they are still going! You gotta love it when those deadlines get extended. Twice.
OCU workers authorized a strike after an agreement wasn't reached by their contract-renewal deadline of June 30. But instead of striking, the employees have now been working without a contract for more than two weeks.
If no deal is reached by tonight, OCU Local 63 personnel estimate that picket lines will likely spring up before longshoremen report to work around 5 a.m. tomorrow.
Longshoremen, being part of the International Longshore and Warehouse Union (ICLW) along with the OCU local 63 workers, will honor their compadres' picket lines by also refusing to work.
To make matters even more interesting, the longshoremen are working under a "no-strike" clause in their current contract. So, if a strike persists, employers could seek a court injunction to force them back to work.
Because the ports of Los Angeles and Long Beach combine to make the biggest port in the nation, handling nearly $1 billion to $2 billion in imported goods every day, a port strike could be felt throughout the country.
Get the ICYMI: Today's Top Stories Newsletter Our daily newsletter delivers quick clicks to keep you in the know
Catch up on the day's news and stay informed with our daily digest of the most popular news, music, food and arts stories in Orange County, delivered to your inbox Monday through Friday.
Recommended for You
Powered by SailThru