Beach Break: Hard times
Wednesday, August 15, 2007 at 12:32 p.m.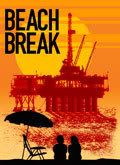 Selling erectile dysfunction medication on the Internet may have been considered a lucrative side business for award-winning state narcotics agent Henry Kim, that is until some pesky undercover Long Beach cops got nosy and ruined everything.
It all started last week, when Kim allegedly placed an ad on Craigslist offering the medication to interested buyers. Unbeknownst to him, the ad resulted in an agreement to sell 50 Cialis pills for $250 to an undercover Long Beach detective.
Kim met the plain-clothed officer near the Long Beach and Artesia freeway intersection on Saturday, where he sold the medication and then got arrested, police said.
It was a tough break for the Bureau of Narcotics Enforcement's gang team supervisor. He is now on paid administrative leave, facing criminal charges and an internal investigation that could end his 18-year career in law enforcement.
While, it's unclear where Kim obtained the erectile dysfunction medication, he might want to trade them in because, if convicted, he may serve some hard time, pun intended.
Get the ICYMI: Today's Top Stories Newsletter Our daily newsletter delivers quick clicks to keep you in the know
Catch up on the day's news and stay informed with our daily digest of the most popular news, music, food and arts stories in Orange County, delivered to your inbox Monday through Friday.
Recommended for You
Powered by SailThru