Beach Break: Five Outta Six Aint Bad
Wednesday, August 8, 2007 at 12:57 p.m.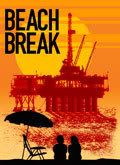 The results are in and Long Beach is the winner with five of the six most polluted beaches in Los Angeles County, says the National Resources Defense Council in its annual "Testing the Waters" guide.
Mother's Beach lead the charge with violations of state health standards 59 percent of the time. The other dirty beaches include three spots in Colorado Lagoon and the beach near the Second Street bridge and Bayshore Avenue, conveniently located next to the storm water pumping station that leaks the polluted water directly into the bay.
The results don't come as a surprise for Long Beach residents who were informed of similar ratings by the annual Heal The Bay report card released this May.
Have no fear though, the city has an excellent plan to clean the polluted bay waters through running the power plant more. Go team!
Get the ICYMI: Today's Top Stories Newsletter Our daily newsletter delivers quick clicks to keep you in the know
Catch up on the day's news and stay informed with our daily digest of the most popular news, music, food and arts stories in Orange County, delivered to your inbox Monday through Friday.
Recommended for You
Powered by SailThru