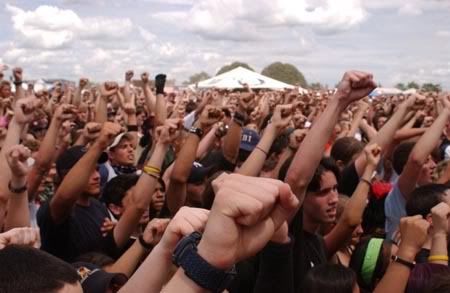 Tonight the Glass House will be hosting the Warped Tour Pre-Party with Gallows and Big D And The Kids Table. For those of you who just absolutely cannot wait, the show will be just a teeny taste of one of the years most anticipated tours. Both bands playing tonight will be with the Tour during the majority of its duration.
Kicking off tomorrow at the Pomona Fairgrounds, the Warped Tour will make a big ass circle around the country (and select cities in Canada) before finishing back in So Cal at the Home Depot Center in Los Angeles August 25.
Along with about a million up-and-coming bands, the lineup also includes a fair amount of old-schoolers like Circle Jerks, Bad Religion and Mustard Plug. Maybe the vets can teach the new kids a thing or two.
As for tonight, the kids are on their own. Go wish them luck.
Only 300 tickets will be sold to the public for tonight's show.
If you like this story, consider signing up for our email newsletters.
SHOW ME HOW
X
Newsletters
Warped Tour Pre-Party, The Glass House, 200 W. Second St., Pomona, 7 p.m. $13