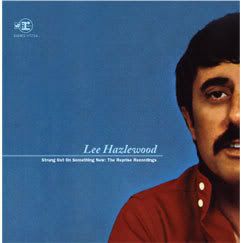 OC Weekly's music editor wouldn't complain if you bought him this.
Need to find a gift for your music-fanatic family member/friend but don't want to brave the harsh environs of the internet? Then you may want to head to the Rhino Pop-Up Store, which is a brick-and-mortar manifestation of www.rhino.com, Rhino Entertainment's website and a treasure trove of Warner/Elektra/Asylum's quality-rich and voluminous back catalog. The shop—located at 8032 W. Third St. in LA—will only be open for the month of December to service frantic holiday consumers seeking those Nuggets boxed sets and reissues by bands that peaked before many of you were born.
In addition to sating rapacious music-retail needs, Rhino's Pop-Up Store will host in-store signings and concerts and DJ sets by semi-famous and obscure but highly knowledgeable DJs. If this isn't a great argument for the continued existence of off-line record stores, then I'll eat my hard drive.
Read about these Rhino-esque happenings after the jump.
Rhino Entertainment, the acclaimed pop culture imprint, has announced the first slate of events happening at their "pop-up" retail store, which opened on December 1 at 8032 W. Third Street in Los Angeles for one month to celebrate the holiday season. The store is an extension of the label's direct-to-consumer Web site at www.rhino.com and will offer limited edition boxed sets, silkscreen posters, fine art photographs, and other merchandise. Below is a full listing of the current schedule of events at the Rhino "Pop-up" Store. Check out www.rhino.com/popupstore for the full schedule, future announcement and updates.
Thursday, December 6 · 6-10PM: West Third Street Holiday Party. Free Rhino holiday bag of goodies to all customers while supplies last. One per person.
·7PM: Rhino Independent presents Leslie Stevens of Leslie & The Badgers. Alternative-Country music influenced by artists such as Wilco, Paul Simon and Emmylou Harris.
Friday, December 7th · 6-10PM: Arthur Magazine DJs.
Saturday, December 8th · 6-10PM: Rhino staffer Andrew Sandoval spins Nuggets' psychedelic delights.
Monday, December 10th · 7-8PM: METAL MONDAY! Ronnie James Dio - Geoff Tate - Warren Demartini - Jay Jay French. These metal icons will be signing copies of Rhino's Heavy Metal Box (or other items purchased at the Rhino Store). This will also be the only retail location where you can purchase the Rhino Handmade Deluxe Edition of Heaven And Hell Live From Radio City Music Hall.
· Rhino Independent presents a DJ set by The Donnas. The girls will be spinning some of their favorite metal tunes. You will also be able to pick up their new album, Bitchin' at the store, too.
Wednesday, December 12th ·Happy Birthday Ol' Blue Eyes! We'll be celebrating Frank Sinatra's Birthday by playing his rich catalog of songs all day.
Thursday, December 13th · 7PM: Rhino Independent presents Curtis Peoples. Singer/songwriter blends sounds of rock, pop, and folk Music Connection proclaims Peoples to be "one of 2007's top new artists in Los Angeles."
Saturday, December 15th · 6-10PM: Rhino staffer Sheryl Farber spins from the Grammyâ-nominated, 60's Girl-Pop Heaven, One Kiss Can Lead To Another: Girl Group Sounds Lost & Found box set that she co-produced.
Sunday December 16th · 4-5:30PM: Legendary guitarist of The Doors, Robby Krieger. This rock icon makes a special stop by to sign your favorite Doors release (or other items purchased at the store). Also, drop in the store anytime from Noon-5:30pm for a chance to win a one-of-a-kind framed press sheet from The Doors' Perception box. No purchase necessary for this sweepstakes. One entry-per-person. Detailed rules online.
Tuesday, December 18th · 7-8PM: Elektra founder Jac Holzman visits the Rhino store. The influential Elektra founder makes a rare personal appearance where he'll discuss the history of the groundbreaking label and the comprehensive Elektra box set released this past year.
If you like this story, consider signing up for our email newsletters.
SHOW ME HOW
X
Newsletters
Wednesday, December 19th · 7-10 PM Sweethearts of The Rodeo brought to you by Sin City Marketing. Local Alt- Country Americana artists perform a mix of covers & original music. · Rhino Independent presents DJ sets by Ana - Dim Mak. Spinning your alt-country and outlaw country favorites before & in-between the live music.
Monday, December 24th · STORE CLOSES AT 6PM FOR CHRISTMAS EVE.
Tuesday, December 25th · STORE CLOSED FOR CHRISTMAS.
Monday, December 31st · STORE CLOSES FOR GOOD.