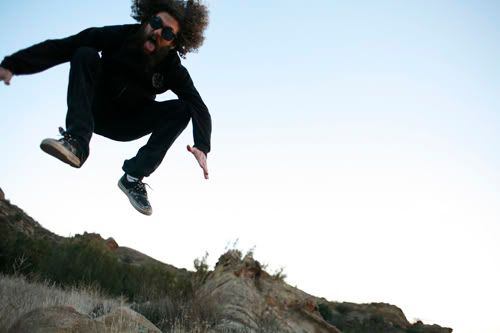 The Gaslamp Killer, just chillin'. By theophoto.com
If you like this story, consider signing up for our email newsletters.
SHOW ME HOW
X
Newsletters
Los Angeles DJs extraordinaire Gaslamp Killer and Kutmah—both of the Low End Theory crew—return to the Crosby for their monthly Spit night at the new Santa Ana venue (400 N. Broadway). Their Spit debut blew minds and we're expecting another seminar in next-level beats and Ph.D.-caliber crate-digging. Action starts around 9 p.m. and entry is free (in fact, you'll leave richer than you were when you entered).