Sly Stone Cancels Chicago Gig
Friday, May 2, 2008 at 11:38 a.m.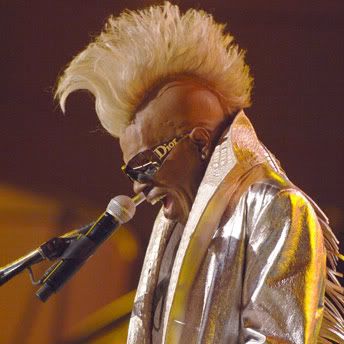 Sly: Stumbling on the comeback trail.
How's that comeback going, Sylvester? Apparently, not so hot, according to a blog post by Jim DeRogatis of the Chicago Sun-Times.
"The leader of Sly and the Family Stone has canceled the performance schedule for Saturday [May 3] at the Vic Theatre -- 'due to health reasons,' according to promoters Jam Productions."
We are shocked—shocked—by this development.

Get the Music Newsletter
Keep your thumb on the local music scene each week with music news, trends, artist interviews and concert listings. We'll also send you special ticket offers and music deals.