Reboot Sundays, Week 2
Wednesday, January 2, 2008 at 3:37 p.m.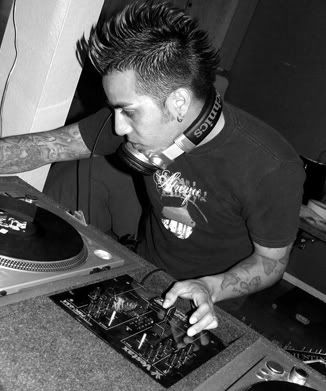 People often gush about DJ Orgasm's wax.
Reboot Sundays debuted at Proof Bar Dec. 30, and, by all reports, it went off extremely well. (We missed it, sadly. You can read my Sprawl of Sound feature on it here.)
The new Santa Ana club night's next bill on Jan. 6 features DJ Orgasm (he favors hard house, techno and trance, but can branch out into punk, hip-hop, reggae, jazz—and he spins vinyl), Santa Ana's the Dig (scrappy, atonal rock with roots in early-'80s New York and northern England's post-punk scenes) and LA's the Health Club (catchy, downtrodden pop great for bouts of self-pitying).
Proof Bar, 215 N. Broadway, Santa Ana, (714) 953-2660.
Get the ICYMI: Today's Top Stories Newsletter Our daily newsletter delivers quick clicks to keep you in the know
Catch up on the day's news and stay informed with our daily digest of the most popular news, music, food and arts stories in Orange County, delivered to your inbox Monday through Friday.
Recommended for You
Powered by SailThru