Review by Reza Allah-Bakhshi
Album Leaf Detroit Bar February 21, 2008
Better Than: Wishing you could inherit Jimmy Lavalle's talent simply by touching him.
Download: "On Your Way" vid by Album Leaf
I couldn't think of a better way to spend a rainy Thursday night than to kick back with a brew and take in the visceral temptation that is Album Leaf live. And now that I have experienced it, the rest of my nights are pretty much ruined.
Opening band What Laura Says Thinks and Feels sounds like some new-age book detailing the life of a sexually confused teenage chameleon, but it's not. What it is, though, is some of the freshest roots music to come out of Tempe, Arizona – well … probably ever. These guys got some mad mouth talent, and, along with their playful melodies, are reminiscent of a live Devendra Banhart show. I dig it.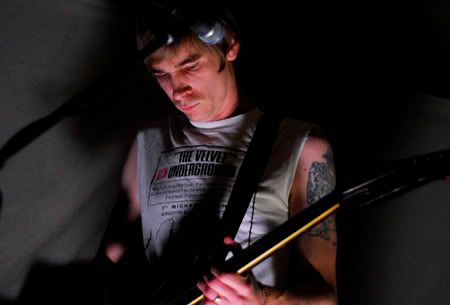 The next band up was a SoCal group that hails from the same city as our heroes Album Leaf: San Diego. Kill Me Tomorrow is just plain sick. It's the only way to explain them. The guitarist, Dan Wise, is a pasty, lanky fellow who rocks the Velvet Underground tee with cut off sleeves. K8 Wince jams on bass and handlebar mustachioed drummer Zack Wentz plays fiercely on a stand-up kit while belting art-punk lyrics. This band is all about the primal beat that drives the music – and the crowd loves it. Do yourself a favor and download "How Are Things" from their Myspace page.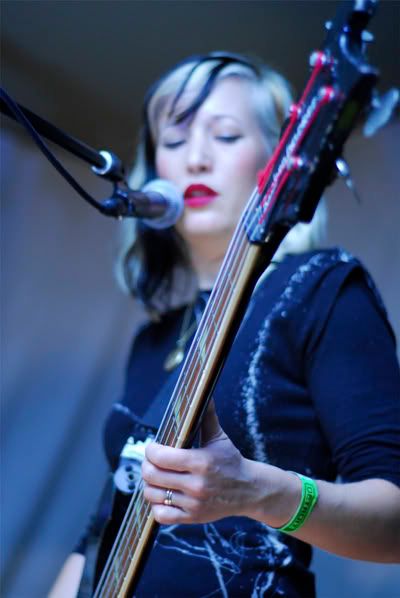 Jimmy Lavalle is the brains behind Album Leaf, but I couldn't help but notice everyone's eyes focusing on Matthew Resovich , wondering which toy he was going to bring out next. He went from violin to guitar to glockenspiel, much of the time within the same song. All these guys are masters of their instruments, however. Even the drummer busted out on the keyboard. And the visuals were awesome and appropriate. Funky street scenes, television static and a swath of colors were all projected onto Album Leaf while they performed, seamlessly pulsing and fading in and out with the music.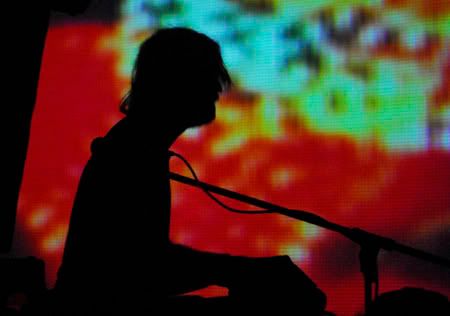 Lavalle's got a ton of talent. He composes most of the music himself, and it's an all-encompassing sensory experience when he plays live.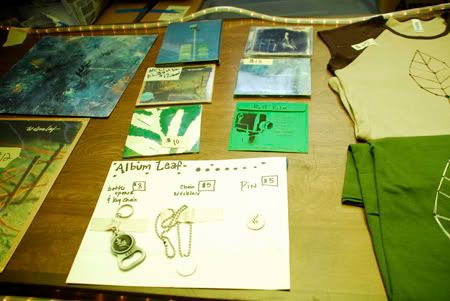 Personal Bias: A friend from up north turned me on to Album Leaf a few months ago and I find myself falling asleep to it almost every night with a joint in my mouth.
If you like this story, consider signing up for our email newsletters.
SHOW ME HOW
X
Newsletters
Random Detail: I ran into a kid who started a fight with me a few months ago and then called the cops when I beat him up.
By the Way: If you didn't catch them tonight you might want to catch them tomorrow at The Casbah in San Diego. If not then you're going to have to wait a while because they'll be off to Japan.