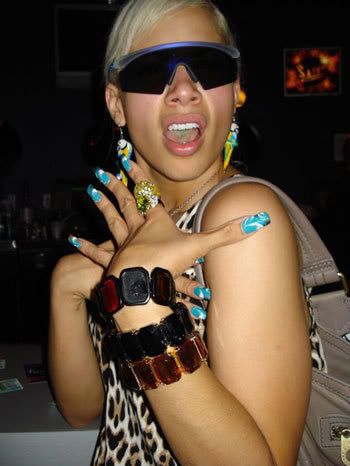 Kid Sister nails it.
If you like this story, consider signing up for our email newsletters.
SHOW ME HOW
X
Newsletters
Sassy Chicago MC and URB magazine cover star Kid Sister looks poised to blow up any week now. This video—with cameo by Kanye West—won't hurt her chances with the cuticle-blingin' demographic. The single is out now on DJ A-Trak and Nick Catchdubs' Fool's Gold label (A-Trak produced it). Check out the insidiously cute vid for "Pro Nails," the audio and visuals of which will stay in your head for several hours.